The infographic below will introduce you to the concept of cryptocurrency lending, and what it offers to the finance community.
What Is Crypto Lending?
What is crypto lending? Put simply, crypto lending is where borrowers and lenders can get together directly for lending and borrowing cryptocurrency peer-to-peer (p2p).
This is very similar to P2P lending but with the distinction of using crypto assets. The lenders can be individuals, institutions, or investor pools, and borrowers can be anyone with a verified identity. This opens up brand new opportunities in the finance and blockchain industries.
How To Use Crypto Lending
To get started, it would be a good idea to choose a platform that works for you. We've selected four in the infographic below for you to compare, including the Celsius Network, Nuo Network, Dharma.io, and Compound Finance.
For sure, things will be slightly different from platform to platform, but there are some basic ideas that are generally the same :
For Borrowers :
Register with the crypto lending platform of your choice.
Complete the mandatory KYC (Know Your Customer) process. You will need to submit all relevant documents required. Your credit score on the platform will be dependant on how verified your identity is.
Tell the platform about your loan request and submit a loan application.
NOTE: You'll need to have a digital wallet with enough crypto currency to provide as collateral for your loan.
You should receive a loan decision in around 24 hours, which should include the LTV that you're eligible for and the interest rate you'll need to pay.
NOTE: If all of the funds that are provided by the network of lenders are lent out, then you'll have to wait for either active loans to be paid back, or for more lenders to enter the network. If this should happen, remember, patience is key.
Send your crypto assets to the safe custodial.
NOTE: If your collateral value drops beyond a certain level (this is cryptocurrency after all), then you'll be obligated to put up more collateral or make a payment to re-secure the loan (this is called Margin Calls).
Next, you'll receive the promised loan amount in your account (if a lender is willing to grant your loan request).
You will, of course, be required to make payments on your loan, along with interest.
Only after you've paid your loan back in full (plus interest) will your collateral be returned.
If you should fail to make your monthly repayments, the smart contract will automatically start to liquidate your collateral assets and use them for repayments until it's completely paid.
For Lenders :
Most crypto lending platforms allow any individual or institution to become a lender.
NOTE: Some platforms have specific criteria. For example, they may only accept customers who qualify as accredited investors with the US Securities and Exchange Commission (SEC).
To start, simply sign up for an account on the platform of your choice, provide your personal details, and proof of ID. After everything is approved, you'll be able to deposit funds and find a borrower.
It's also important to know that there are three basic types of interest that lenders can use :
Compound Interest: this is where the lender increases your loan balance on a daily basis so that you end up paying much more than the headline rate. Watch out for that.
Fully Amortizing Interest: this is where it asks you to pay back a portion of your loan amount with every payment so you pay less interest than an interest only loan. Your payments, of course, will be larger.
Interest Only Loan: this is where you only pay interest on the money that you borrowed. This type of loan offers the most flexibility.
Benefits And Risks Of Crypto Lending
There are several more benefits and risks to both lenders and borrowers, which are outlined in the infographic below. However, here's some obvious things to consider :
For borrowers, the Bible says that the borrower is servant to the lender (Proverbs 22:7). And how true that is. Instead of saving up and being patient, or investing your money smartly to make your money work for you, you make the decision to have instant liquidity and spent months or years paying it back at interest.
Obviously, there may be an occasion where circumstances force you to borrow, but in general it's not the best way to go about things. Also, many people get trapped in debt, and it seems like they can never get out (though usually they can), some even make it a way of life with their credit cards.
For lenders, this is a nascent sub-industry of the finance sector. It should be understood that borrowers are not as well vetted as with a standard institution.
For both borrowers and lenders, cryptocurrency is volatile, and that's not ideal for this area of finance.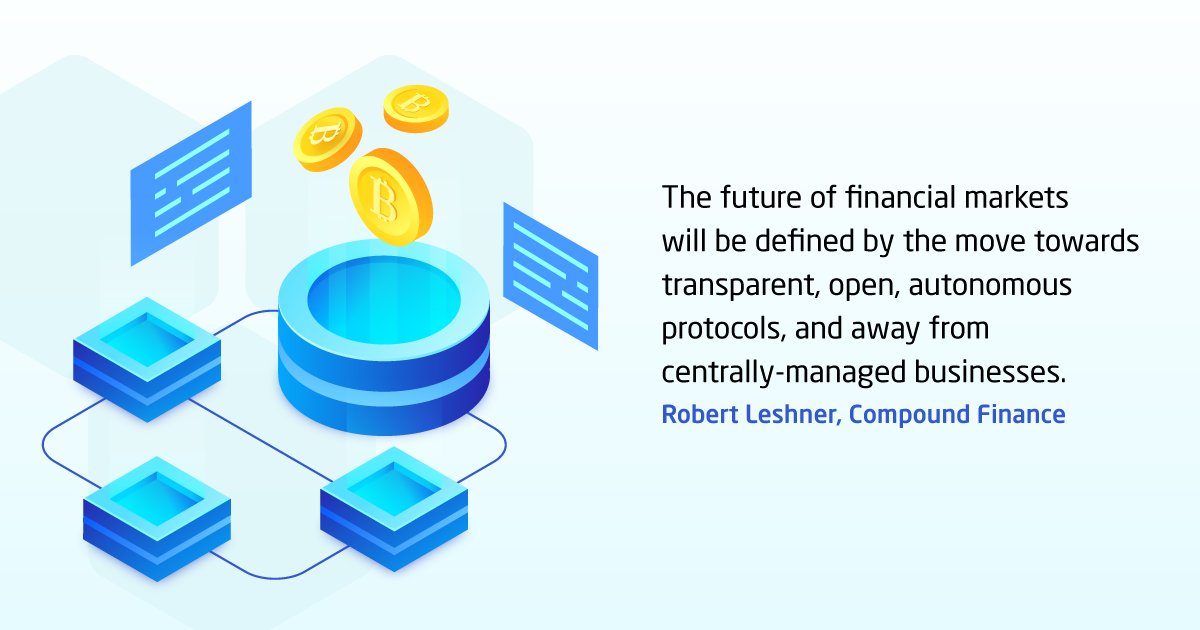 In Conclusion :
Crypto lending is a relatively new field, offering both new opportunities and new risks for both borrowers and lenders. You'll find much more info in the infographic below.

Get informative infographics like this one for your business to help grow your online community, and more. We also offer a variety of other digital marketing services. Contact us at: zaneta@cyberius.com.